You, too, can share in the experience and success!

Comments and Testimonials

Please click on a link below to view a selection of brief comments, short testimonials, articles and survey results.

NOTE: Adobe Reader requiered to view these documents.









Copyright © Retrouvaille Calgary. All rights reserved.

In memory of Lovell, who showed us that true forgiveness is 

possible; without which there can be no inner peace.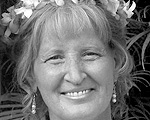 Next Weekend: March  3 - 5, 2023                                         

Video Interview 

Tom and Sherri in conversation with Father Jack​, discussing Retrouvaille

Questions and Information?  Phone 403-901-9582